Skip to Content
Experience the Wilderness at It's Finest
If you want to take your camping to the next level, look no further than Paradise on the Pembina. We have 100 campsites available for year-round use or winter storage. Each of our sites is a minimum of 50 feet by 75 feet. As we are a members-only campground, you can relax knowing your neighbors are just as excited about camping as you are. Memberships cost $2,500 annually. Call today to become a member and explore our 85 acres of wilderness waiting for you.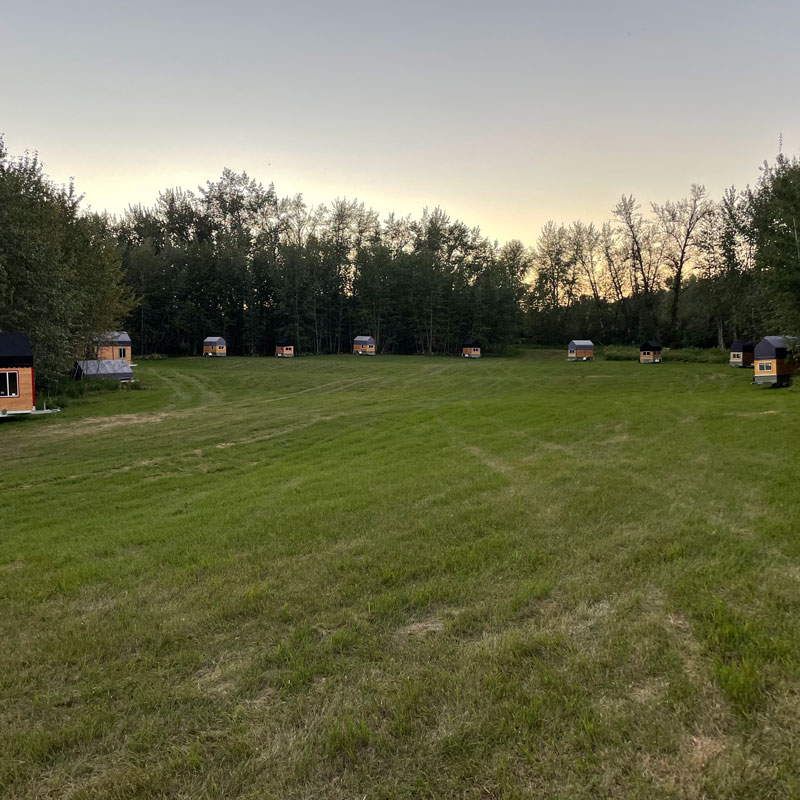 Build Your Dream Camping Set-up
To become a member and go glamping with us, you must purchase your Glamper from our sister company, InstaCabin. They will help you build your dream glamping set-up. You'll be able to customize the ins and outs of your Glamper. Even when the Glamper is in the collapsed position, you'll have plenty of room for your gear. You'll have space for a kitchen, a large sleeping area, and toilet storage when properly set up. Don't forget to add the optional goodies such as a loft, extra windows, or even a heater for cold weather. Each Glamper is designed for year-round experiences.
If you aren't quite ready to purchase a Glamper, we offer rentals of our Glampers for $275 for a 3 day weekend or $525 for the week. Try before you buy. Contact us today for availability and more information.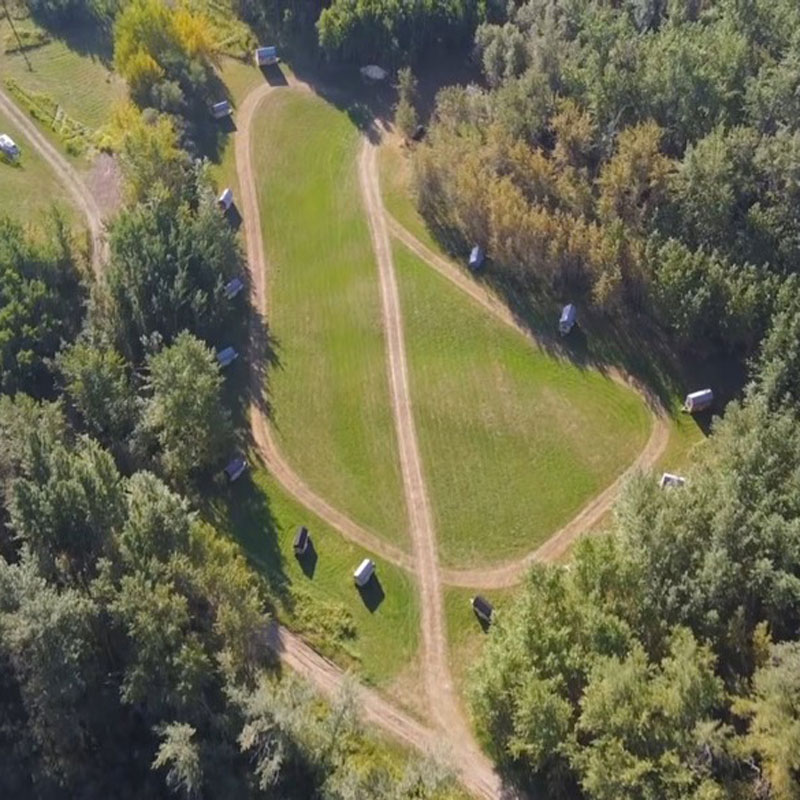 The Benefits of Glamping With Us
When you stay with us, you'll get access to 85 acres of wilderness and over 1 kilometer of riverfront to discover. Your site will include a gravel pad, picnic table, cooking fire pit, with easy access to fresh water, washrooms, and a shower on site for all your glamping needs. If you're looking for a great adventure, here are the activities we have or that are nearby:
River Floating and Swimming
Boating and Paddle Boarding
Beach Volleyball
Fishing and Hiking
Frisbee Golf
Quadding Nearby
Snowmobiling Nearby
Golfing Nearby
A Camping Experience Like No Other
When you camp here, we hope all your stress and troubles melt away. Glamping is a great way to help you unwind. We have a beautiful campground you can explore and a river just waiting for you to swim in it. Your site will include amenities that allow you to go out and have fun the moment you arrive. Experience the paradise of the Pembina River and create lasting memories from the comfort of your glamper. Call today to become a member and start your experience.
Call Today to Become a Member