Skip to Content
Plan the Perfect Getaway
Visit our beautiful newly renovated, cabin inspired lodge at Paradise on the Pembina! Since our lodge sleeps 14 people, we are sure there will be enough space for all your friends and family! The lodge is situated right on the Pembina River where a walk to our sandy beach is only minutes from the front door. Create memories with your loved ones as you enjoy the silence of nature and the calming crackling of fire under the starlit sky. We are located approximately 1 hour from Edmonton, so a quick 2 night trip should be no problem! Have a group larger than 14? We also have glampers (mini cabins) and a bunk house that can accommodate extra people so no one is left out.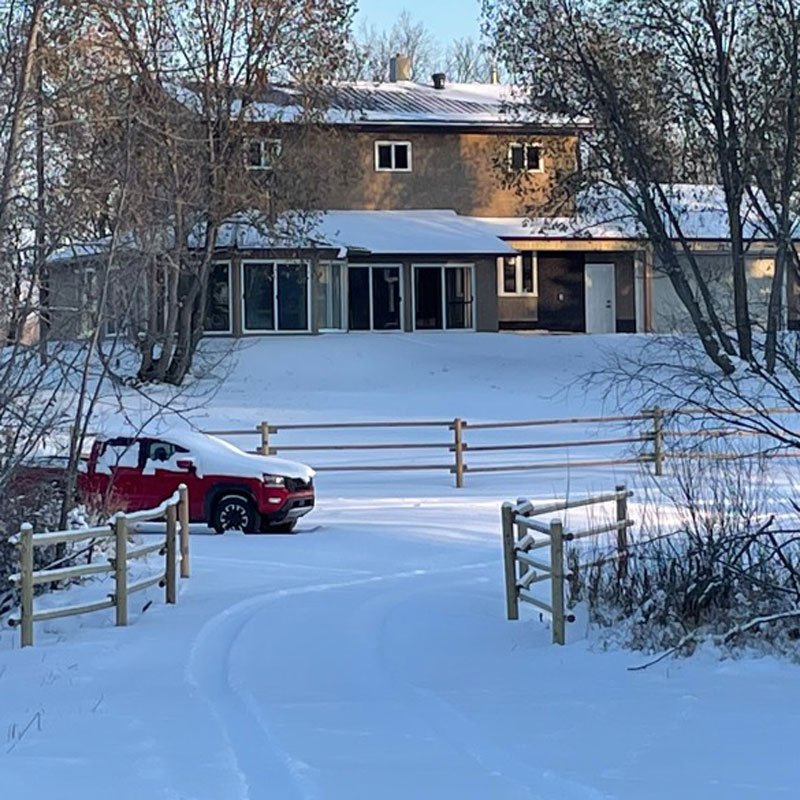 The Perfect Space for Your Event
Our lodge is perfect for an intimate wedding or a small business retreat that can comfortably accommodate up to 14 guests. Renting the lodge and hosting your event with us costs $2,750 for the weekend or $4,000 for the week. If you require additional space for larger parties, we do have 20 Glamper sites available as well. We strive to ensure that all who wish to go camping with us have the space to do so comfortably and happily.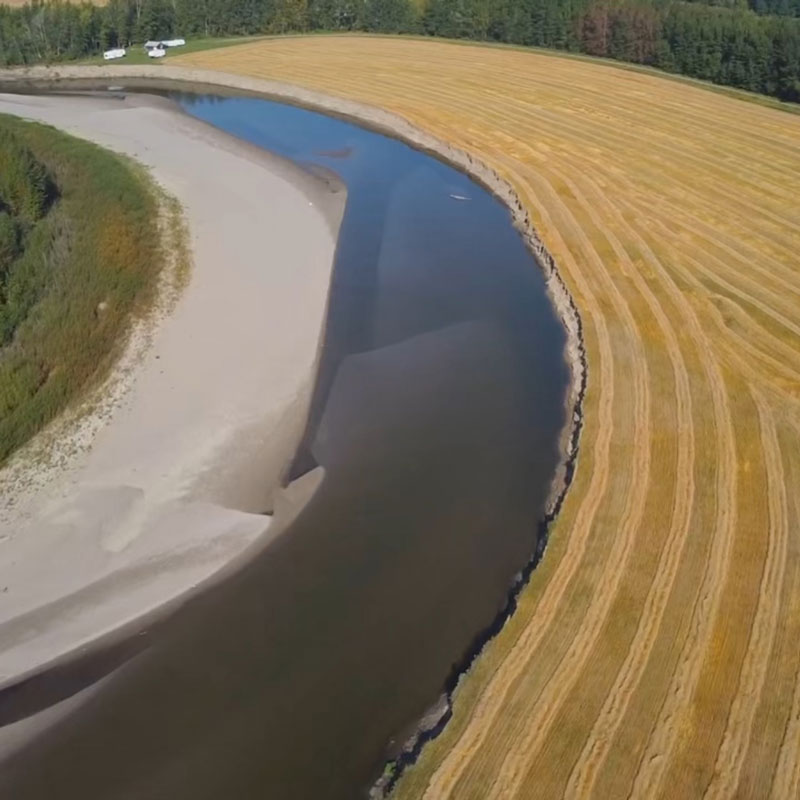 How to Get the Most Out of Your Event
We have you covered for those looking to maximize your time in the wilderness. Our grounds include 85 acres of wilderness and about 1 kilometer of riverfront space waiting to be explored. Families will have plenty of room to spread out and make new memories while enjoying nature's splendor. After your wedding, if you're looking for adventures to go on with your new spouse, take advantage of the activities we have on-site or nearby:
River Floating and Swimming
Boating and Paddle Boarding
Beach Volleyball
Fishing and Hiking
Frisbee Golf
Quadding Nearby
Snowmobiling Nearby
Golfing Nearby
Enjoy the Beauty of the Moment and the View
We want to help you take your event to the next level with our incredible views and fantastic location. Make sure your wedding is the envy of all your friends by hosting with us. There are plenty of activities to keep everyone entertained, from hiking to roasting smores by the fire and telling ghost stories. Our goal is to make your family reunion, company retreat, or wedding the best it can be. Contact us to find out how we can elevate your event to the next level.
Call Today to Become a Member